Aeroseal: Your Questions Answered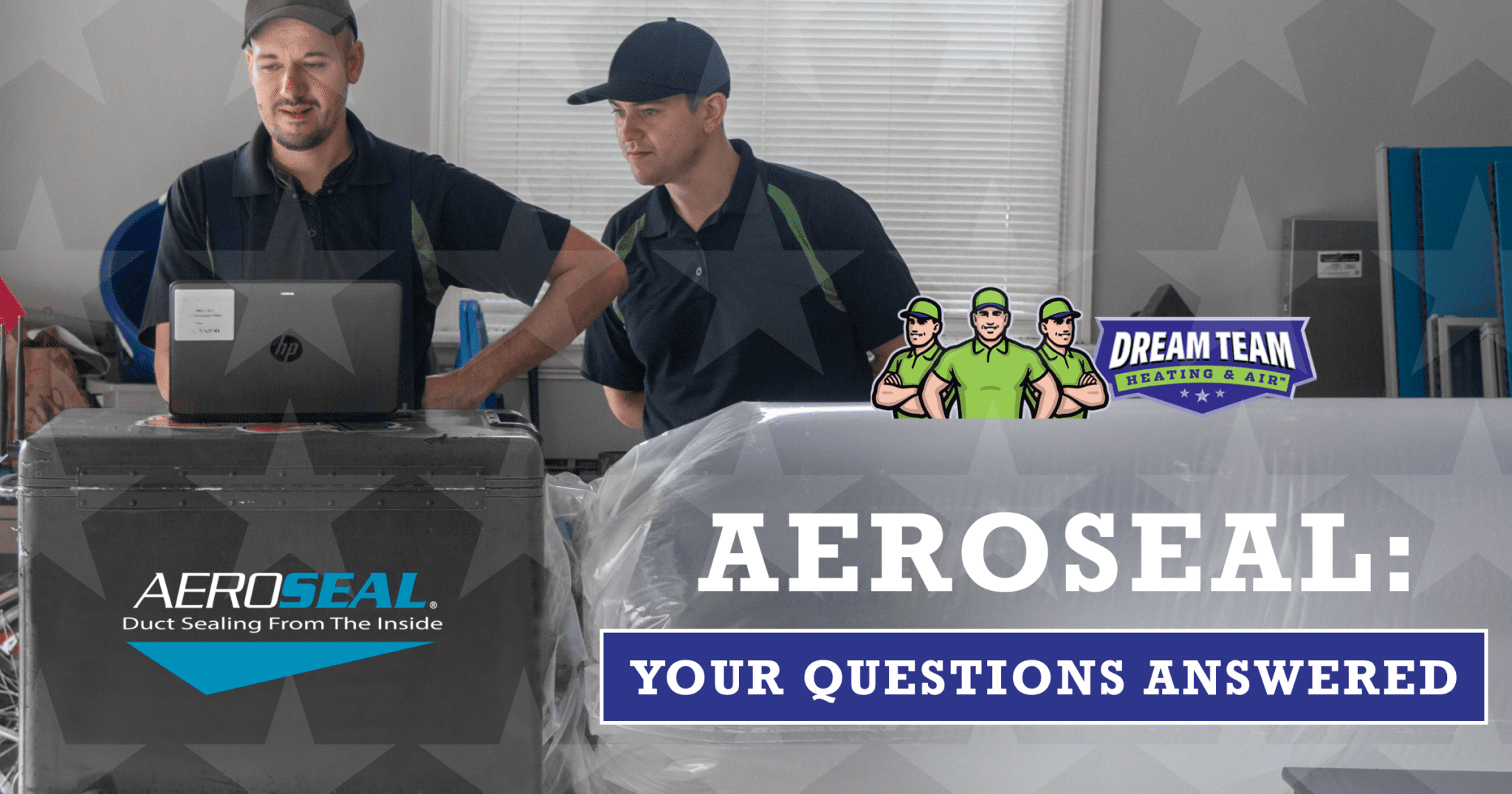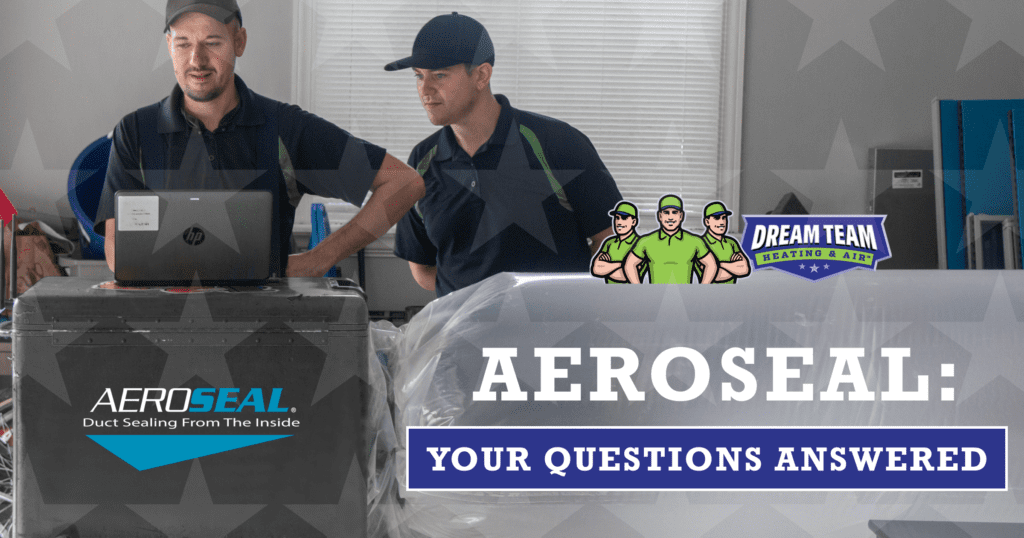 The heating, ventilation, and air conditioning (HVAC) industry is constantly evolving with new advancements and technologies that optimize the comfort levels of our homes. Because of this, it can be easy to get overwhelmed and lost when it comes to understanding the basics of each available service. Luckily, when you have a Dream Team on your side, you get access to all the latest knowledge and technology. In this blog post, we will answer some of your most common questions about Aeroseal. 
What is Aeroseal?
Aeroseal is a highly advanced sealant that provides a more thorough sealing of cracks and gaps in the ductwork. It is applied using a spray-based method that will cover small and medium-sized gaps with this durable material that will minimize air leaks to the maximum. This technology is one of the best solutions on the market that will ensure an efficient air conditioning unit and higher quality of air throughout the home. 
How Much Does It Cost to Install?
Aeroseal installation costs largely depend on the size of your ductwork and household needs. Americans pay an average of $2,500 to $3,200 to have Aeroseal performed in their homes. Though this may seem a high number in our economy, it is important to think about the long-term savings of energy and subsequent bills. Aeroseal is a true investment that will pay you back in the future. 
How Long Does Aeroseal Last?
It is understandable that when you consider investing in a high dollar service like Aeroseal, you are bound to have questions about its longevity and effectiveness. The good news about Aeroseal is that many stress tests proved that it will last for up to 40 years, with a 10 year guarantee from the manufacturers. 
Let's say you paid the higher average fees of $3,200 to install Aeroseal in your home and lasted 40 years. This service will come out costing you around $80 a year. The dollar per usage comes out extremely minimal and even lower when you factor in the savings you will experience on your energy bills. 
Is It Safe to Breathe?
Aeroseal is non-toxic. It is made with a water-based formula and an organic formula that is totally safe to breathe for both humans and animals. This duct sealant has already been implemented in many hospitals, schools, and other high-traffic places due to its ability to promote healthier and cleaner air. Though it is very safe, we do not perform these services in the presence of those who are pregnant, elderly, or face issues with their upper respiratory system. 
Does Aeroseal Save Money?
Aerorseal saves homeowners a significant amount of money each year. First, the effective seal ensures the most maximum coverage of holes and gaps for several decades to come. This will promote higher levels of efficiency and help your AC work with less energy expenditure. Thus, your energy bills will be minimal in comparison to those people who do not have Aeroseal in their homes. 
Furthermore, an air conditioning unit that works at efficient levels has a better chance at surviving for a longer period of time. Its longevity will be maximized, saving you money on having to buy a new unit. 
Speaking of buying air conditioning units, Aeroseal will allow you to buy a less expensive unit with lower efficiency rates. The layer of efficiency provided by Aeroseal will help even out the unit's lacking rates. This will also help save money on initial installation costs that are always very high. 
In short? Yes, Aeroseal does in fact save you money. 
Contact Dream Team for Aeroseal Duct Sealing Services!
Is your ductwork ridden with gaps and leaks? Aeroseal may be the best way to resolve these issues. Contact Dream Team today to have any of your questions answered, and to schedule your service today. Our technicians will help assess the quality of your current ductwork and formulate a game-plan to address your needs within your budget. With our team, you will get the resolution you deserve. Call us at (225) 308-3349.