Problems to Expect with Heat Pumps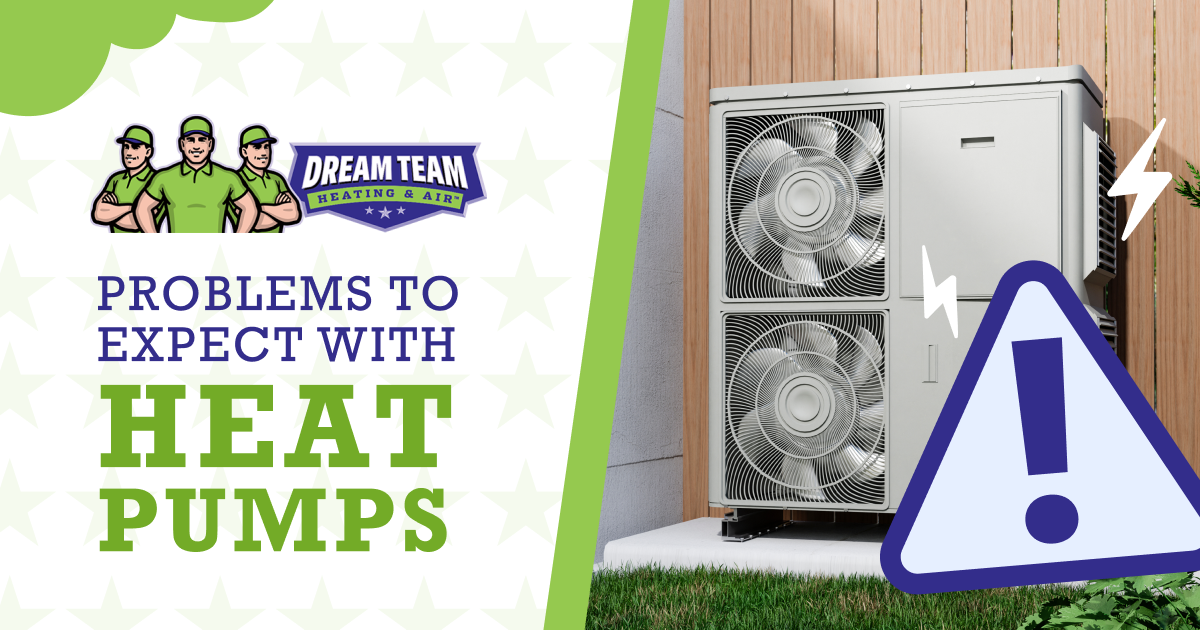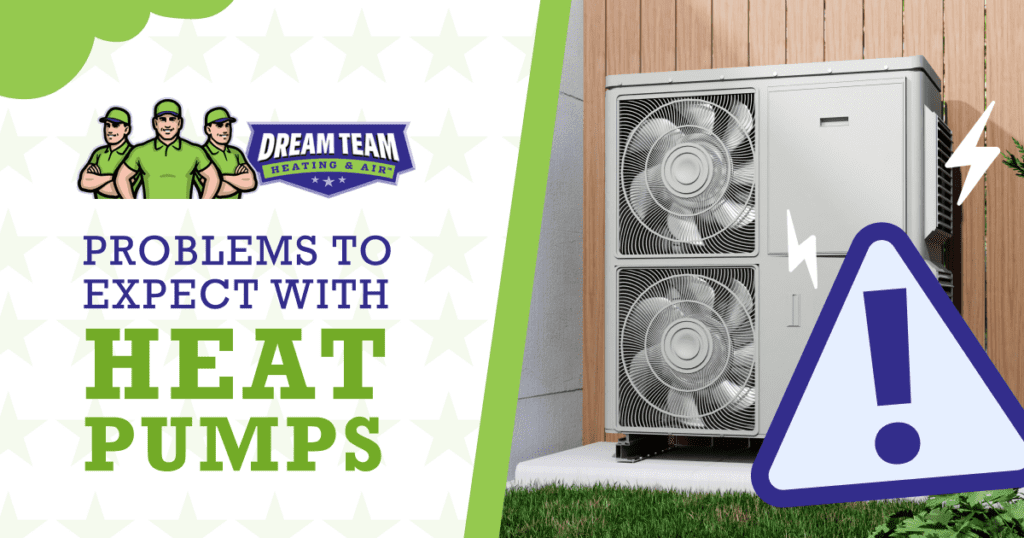 Heat pumps are in incredibly popular heating appliance that many homeowners opt for when selecting a heating system for their home. Your home is likely warm and cozy during the winter months if you have one of these pumps and you are paying a minimal amount for it. Recently, heat pumps have gained popularity due to their efficiency in heating and energy use, and because they provide optimal performance for each home. 
However, these popular appliances do have their own issues that require the assistance of a heat pump repair technician from time to time. this article discusses some of the common issues to expect with heat pumps.
It Produces Cold When Set to Heating Mode
One of the first issues that you could face when using the heat pump is when it starts to produce cold air instead of Warm air when you set it to heating mode. This is often explained by faulty, thermostats, or dirty air filters. 
The heat pump of your AC unit could also be impacted by a refrigerant fluid leak, or a leak in the ducts that transport the air around your house. 
If the outside unit is blocked, your heat pump will not perform at its best as well. All of these issues will have to be investigated by a heat pump repair specialist in the area.
Heat Pump Running Constantly 
Is your heat pump working constantly without a break? This could be caused by a variety of problems, like an uncalibrated, or a broken thermostat, and incorrectly size, heat pump, dirty, AC coils, or even a broken compressor. 
Regardless of the issue, this problem would will have to be investigated by a heat pump repair technician. if you allow this to go on for a period of time, you will end up with increasingly high energy bills. 
Additionally, constant work of the heat pump will wear it out faster than necessary. You may end up replacing the heat pump earlier than its expected lifespan.
The Heat Pump Isn't Working at All
If your heat pump isn't working at all, there could be some power loss issues or closed registers that prevent it from starting up. Additionally, dirty air filters, or faulty capacitors. It will also result in a poor function of your heat pump. 
If there are any thermostat problems, like, an old battery, your heat pump will not turn on. Regardless of the issue, a heat pump repair tech will need to be on hand to investigate the issue. 
At Dream Team, we provide the most thorough investigation and assessment of the problem that allows us to resolve it and then the most efficient way possible.
Indoor Handler Not Working
Another issue of the heat pump is an air handler that isn't working. Now this problem can be explained by a couple of factors. Maybe you have a tripped circuit breaker or a bad wiring connection that is causing it to slow down and its operation. 
Also, if your AC unit is fairly old, or if it is used very frequently, there could be a blown blower motor that needs replacement as well. Our heat pump repair team will be able to narrow down the cause of this issue and restore your heat pump back to life.
Heat Pump Not Cooling the Home
Picture this scenario: it is a blistering hot day outside, but your trusty heat pump isn't doing its job to call your home. what could be the issue?
When a heat pump repair service tech arrives on the scene, they will be sure to check the thermostat to ensure that it is operating in a calibrated and efficient manner.
Additionally, the technician will check the reversing valve, refrigerant fluid levels, air filters, and AC coils. If any of these components are dirty or faulty, they will result in poor cooling efficiency, or no cooling at all in your home.
Another problem that could cause your heat pump to not cool the home is when the outdoor unit is blocked by debris, toys, bikes, or plants.
If the heat pump was initially installed by a subpar service technician, it may have not been sized accurately to accommodate the needs of your home. This will also contribute to a poor cooling efficiency in the home.
Heat Pump Repair Services in Denham Springs, LA
Are you in need of heat pump repair services in your home? Contact the Dream Team today to receive the best heat pump repairs in Denham Springs, LA. Call us today at 225-308-3349.