The Benefits of Upgrading Your AC System Before Summer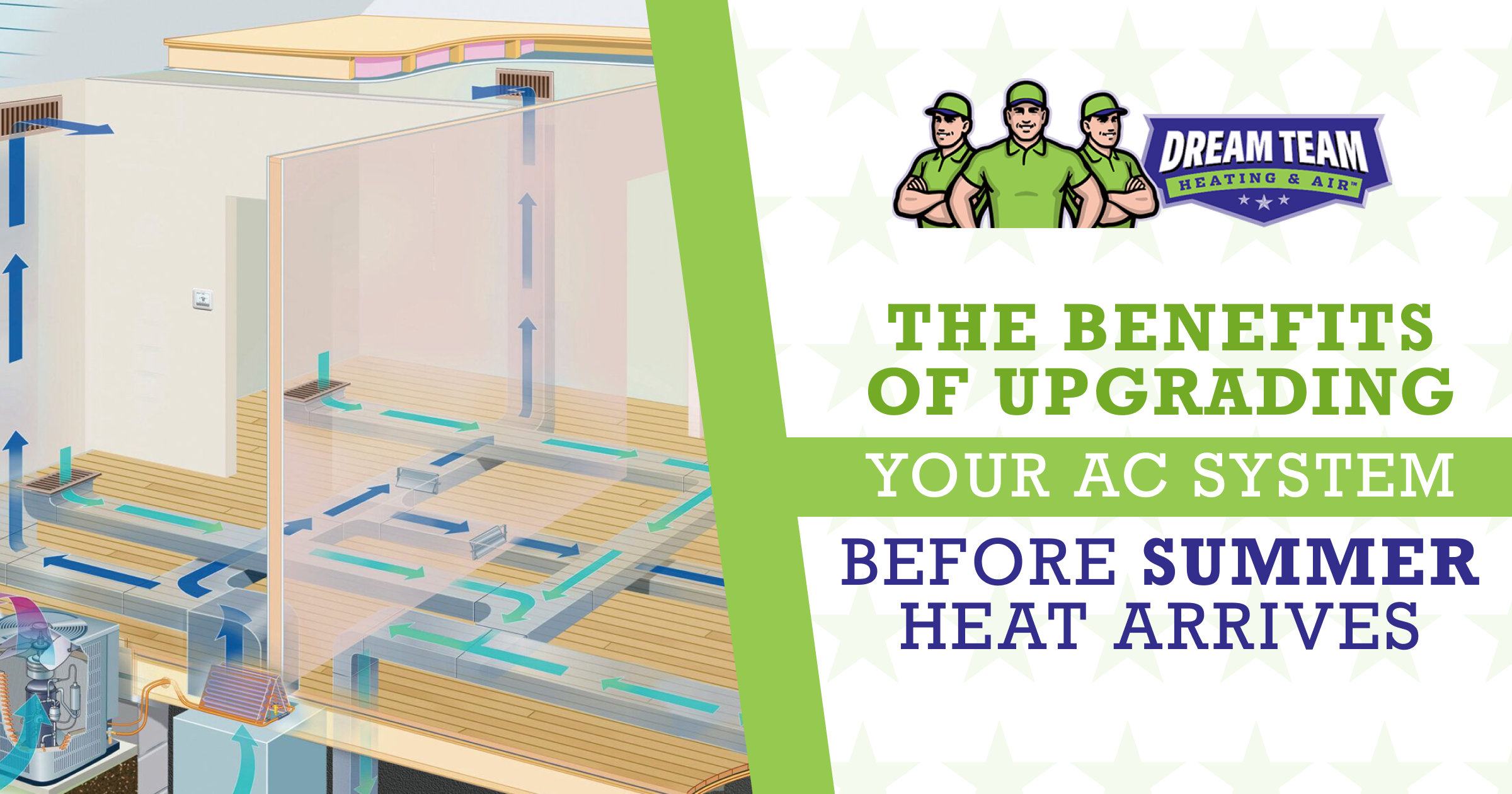 When it comes to air conditioning, most people put off any potential issues until it needs to be used.  After all, Louisiana's winter and springs are usually mild and don't require AC. If you're not using it, why worry about it? As the local residential AC repair and installation service experts, we want to share with you why you shouldn't put off making HVAC system upgrades during the hot summer season. 
Why Upgrade Your HVAC This Spring?
Should you make those HVAC upgrades sooner rather than later? There are plenty of benefits of making those upgrades now that include: 
Improve Energy Efficiency
Newer HVAC models are typically far more efficient than older models. Using a unit with higher energy efficiency means that your energy bills will be lower as the summer temperatures heat up and your home requires more AC use. 
Enhanced Comfort at Home
A newly installed AC unit performs much better than an old unit. As a result, your home will be at the temperatures you desire most, and the air in your home will be much cleaner. 
Reduced Repair Costs
Residential AC repair and installation services will not be needed as much throughout the summer months if you ensure that you are using an upgraded, efficient system at home. These reduced costs will save you money in the long run. 
Increased Home Value
If you plan on selling your home soon, an AC upgrade will help you increase the value of your home. As a result, you can attract good buyers.  The investment you make on a new HVAC system could be returned when you sell your home. . 
Take Advantage of Available Tax Credits
Recently, our federal legislation passed the Inflation Reduction Act of 2022. This new law includes a set of tax credits and rebates available to homeowners who upgrade their homes with energy-efficient appliances like air conditioners and generators. Now is as good time to take advantage of these tax credits and make the necessary upgrades at home. Learn more about these tax credits for HVAC installations on our blog. 
Additional Summer-Related HVAC Questions
Is It More Efficient To Turn the AC On Before It Gets Hot?
We recommend keeping the unit on but ensuring that the temperature settings are set within a 20-degree margin from the outdoor temperatures. For example, if it's 100 degrees outside, consider keeping the thermostat at 78 degrees. This will help keep the AC running at a reasonable temperature without wearing it down and still keep the home cool. 
Will HVAC Prices Go Down in 2023?
With our current economy, it is unlikey that HVAC prices will go down. In fact, HVAC prices will likely increase.  However, installation fees are still relatively manageable thanks to the Inflation Reduction Act of 2022 and the tax credits available
Is it Cheaper to Replace the AC Unit in the Winter?
Replacing the HVAC system can be cheaper when you do it during the off-season. Wintertime isn't a typical time when people use their AC and, thus, rarely think about any maintenance or upgrades. The low demand does decrease the fees, and some AC companies may even have a special promotion to encourage more sales. 
Call Us For
Residential AC Repair and Installation Services
Is it time for you to begin the installation process of a new AC system in your home? If so, don't hesitate to contact Dream Team Heating & Air, the home of only the best AC technicians. Our team will help guide you in your new HVAC purchase and carry out the installation on your behalf. Give us a call today at (225) 263-6092.