Tips for Choosing the Right Location for Your Air Conditioning Unit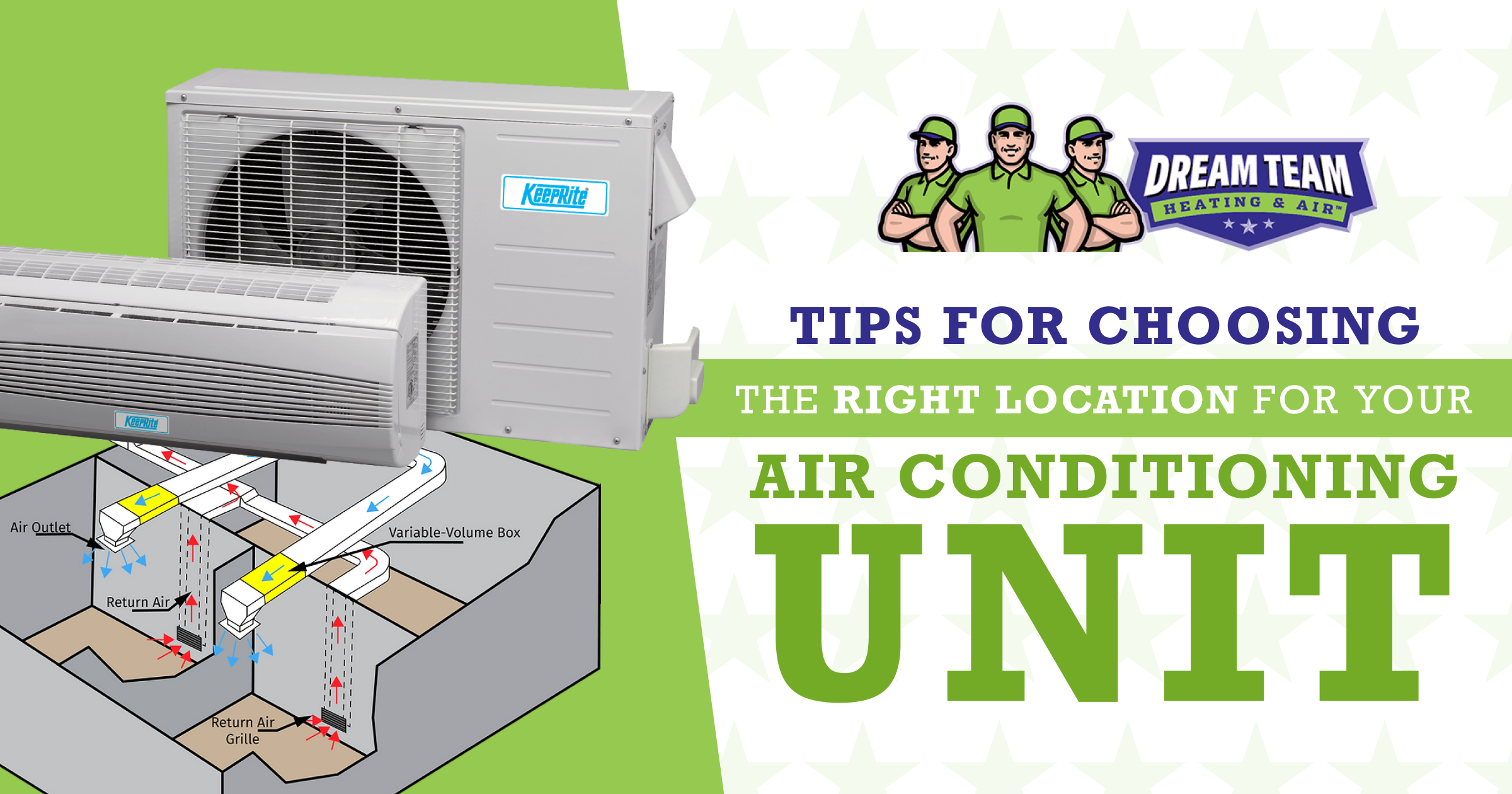 Air conditioning units are always a highly-priced investment that must be installed carefully. After all, the quality of the installation will dictate how it functions and serves your home. In this blog, we will briefly touch on one of the most crucial parts of AC installation; its location. As a top-rated air conditioning installation company, we will share some of the factors we consider when selecting the AC's location during the installation process. 
Top Considerations When Installing a New AC
Choosing the right location for your new air conditioning unit is as crucial as choosing the unit itself. We take extra measures to ensure that the AC location we select on our customers' properties supports the unit's performance and efficiency. Here are our top considerations: 
Airflow
The spot you place the AC unit must allow for proper airflow. It should have enough space around it for unrestricted air movement. This allows the unit to intake and exhaust air efficiently, promoting better cooling performance. When a unit cannot intake or exhaust air appropriately, its performance will decrease. It will consume far more energy than is necessary to create those cool temperatures in the home. As a result, the air conditioning unit will wear out quicker than usual.
Avoid Direct Sunlight
As an expert air conditioning installation company, we also ensure that the place where we put a new air conditioning unit is not in direct sunlight. This is because the sunlight will make that unit work harder to cool the air, leading to increased energy consumption and reduced efficiency. Thus, we ensure to place the unit and the shaded area that would allow the unit to work smoothly, with minimal strain.
Keep It Away from Obstacles 
Keeping the AC unit away from obstacles, such as plants, trees, and shrubs, is essential. Install the new AC unit at least two feet away from these objects, as they can restrict airflow and inhibit the unit's ability to function optimally. Plus, if any of the debris from these objects falls into the unit, it will have a more challenging time functioning and cooling the air appropriately. Excess debris can also hurt the quality of your indoor air. As a rule of thumb, keeping that area as clean as possible, far away from plants, toys, and other outdoor objects, is best.
Noise Levels
Air conditioning units can be loud when in operation. It is preferable to install the unit away from bedroom windows and living areas where people congregate. The air conditioning unit will be a permanent fixture in its location, and it shouldn't affect your comfort levels negatively. 
Is it Easy to Access?
Your unit must be easily accessible for technicians from an air conditioning installation company to do maintenance services. The unit should be easily reachable for cleaning, filter replacement, and other routine maintenance tasks.
Avoid Dusty or Dirty Areas
Dusty and dirty areas must be eliminated from the possible list of locations of the air conditioning unit. Excess dust and dirt accumulating on the filters and coils will decrease the unit's efficiency and performance. Excess dust will also hurt indoor air quality, which may lead to symptoms of allergies, asthma, and other adverse health conditions. 
Consider Aesthetics
While functionality is essential, consider the visual impact of the unit. Choose a location that minimizes the visual impact and blends well with the overall aesthetics of your property. Aesthetics have everything to do with the appeal and value of the home, which may be important in the future. 
Call the Top Air Conditioning Installation Company in the Area
Are you in the process of purchasing and installing a new AC? Look no further than the Dream Team for guidance and expert installation services. With our team, your AC will be installed in the highest quality with regard to its location and other factors. Call us today at (225) 308-3349.